April Newsletter
---
---
Resources for drug use and COVID-19 risk reduction
"This page contains guidance documents, government advisories, and tools for people who use drugs and stakeholders likely to engage with people who use drugs."

https://www.vitalstrategies.org/drug-use-covid-resources/
---
Want to know more about the HEALing Communities Study?
 Visit this comprehensive website!

ttps://healingcommunitiesstudy.org/
---
With Meetings Banned, Millions Struggle to Stay Sober On Their Own
By Jan Hoffman
"Addiction experts are calling the coronavirus pandemic a national relapse trigger. Online support groups, doctors and even federal agencies are rushing to aid people in recovery."
https://www.nytimes.com/2020/03/26/health/coronavirus-alcoholics-drugs-online.html
---
---
She begged for help while fighting a 'preventable' infection. She died after the jail finally listened to her, lawsuit says.
By Meagan Flynn 

"Madelyn Linsenmeir limped into the Springfield Police Department's jail on the evening of Sept. 29, 2018, and nearly cried when an officer took off her right shoe. Her feet were swollen. She told the officers she couldn't breathe, and she thought her chest was going to cave in."

https://www.washingtonpost.com/nation/2020/03/09/opioid-addiction-jail-death/
---
---
COVID-19 Guidance for People Who Use Drugs and Harm Reduction Programs

"These guides for people who use drugs and harm reduction programs were created by: Higher Ground Harm Reduction, Reynolds Health Strategies, Harm Reduction Coalition, and Vital Strategies."

https://harmreduction.org/miscellaneous/covid-19-guidance-for-people-who-use-drugs-and-harm-reduction-programs/
---
Inpatients Face Balancing Act During Coronavirus Crisis
By: Gary A. Enos, Contributing Editor


"As a nation wades through the uncertainties of COVID-19's effect on daily life, patients who have been in inpatient substance use treatment during this time confront some particularly gut-wrenching decisions. Leaders at Spectrum Health Systems in Massachusetts have encountered some inpatients who want to leave treatment early, though often for reasons not directly related to their own care or sense of safety."

https://psychcongress.com/article/inpatients-face-balancing-act-during-coronavirus-crisis-0
---
Prevention of Prescription Opioid Misuse and Projected Overdose Deaths in the United States
"This study's findings suggest that interventions targeting prescription opioid misuse such as prescription monitoring programs may have a modest effect, at best, on the number of opioid overdose deaths in the near future."

Link to Study Here
---

Date And Time
Thu, April 2, 2020
7:00 PM – 8:00 PM EDT
About this Event:
We will be discussing the impacts of COVID-19 on women and girls to collect information that can be elevated to the Legislature and the Administration. Let us know about issues that are important to you, your children, your family, and your community.

https://www.eventbrite.com/e/virtual-public-hearing-the-effects-of-covid-19-on-women-and-girls-in-mass-tickets-101568201224
---
---
Residential Assistance for Families in Transition Program (RAFT) UPDATES

(in English and Spanish)

http://mahomeless.org/images/RAFT_UPDATE_-_MCH-English_-_march_30.pdf

http://mahomeless.org/images/RAFT_UPDATE_-_MCH-Spanish-March_30.pdf
---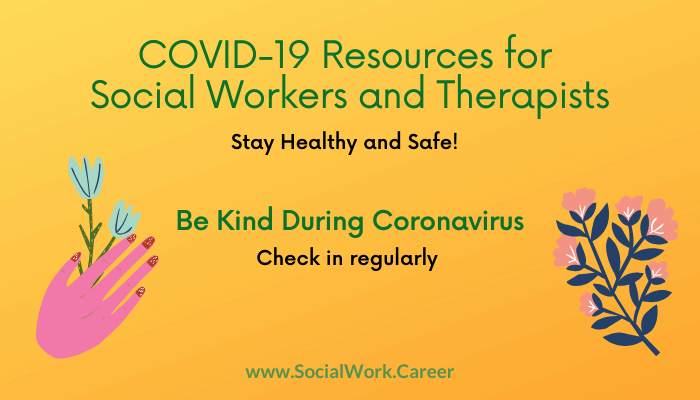 COVID-19 Resources for Social Workers and Therapists:
https://www.socialwork.career/2020/03/covid-19-resources-social-workers-therapists.html
---
Summary and Analysis of Federal CARES Act Eviction Moratorium
On March 27, 2020, the president signed the Coronavirus Aid, Relief, and Economic Security Act ("CARES Act") into law. The law includes important, immediate protections for tenants and homeowners. The federal eviction moratorium for tenants living in certain types of housing is summarized below. NHLP is working on a separate analysis regarding the provisions for homeowners.

Find the entire document here
---
If you need crisis support, text NAMI to 741741. For our tips for people affected by mental illness during COVID-19, visit www.nami.org/covid-19
---
Berkshire First Responder: Supervised Consumption Sites Would Save Lives
By Josh Landes

"A bill introduced in 2019 calling for supervised consumption sites is working its way through the the Massachusetts statehouse with a reporting date now set for April 15th. Back in western Massachusetts, Murray is drawing on his experiences both as a professional on the front lines of the opioid epidemic and his own past struggles with addiction to endorse the bill as a valuable new approach to confronting the disease."

https://www.wamc.org/post/berkshire-first-responder-supervised-consumption-sites-would-save-lives
---
---
---
https://communitylegal.org/~logintw4/communitylegal/content/community-legal-aid-response-covid-19 
https://communitylegal.org/~logintw4/communitylegal/content/tenants-rights-during-covid-19-crisis
https://communitylegal.org/~logintw4/communitylegal/content/covid-19-and-unemployment-insurance
https://communitylegal.org/~logintw4/communitylegal/content/covid-19-using-family-court
https://communitylegal.org/~logintw4/communitylegal/content/rights-small-claims-court-during-covid-19-crisis
---